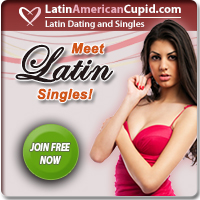 This is a popular dating site for those seeking a date, casual relationship or marriage with someone from Latin America. No matter whether you are searching a single in Colombia, Peru, Venezuela or Ecuador for example, LatinamericanCupid.com certainly has what you are looking for.
It is common to see 1500 Latin single women and men online every day, and provided you have a reasonable filled-in profile including an image of you your days a single are counted.
Profiles including up to five photos can be created for free and sending interest messages doesn't incur any cost either. In fact, many female members are basic members who contact paying members or want to be contacted by premium members who can search the site for matches based on location, appearance, lifestyle, background and cultural values and age. First sending an interest message and then contacting the Latina has worked best for me, and I suppose it also works if you are a woman looking for a Latino.
A good thing is that profiles can be viewed in English and Spanish. Moreover, most members seem to have at the least basic knowledge of English, so don't be afraid in joining Latinamerican Cupid even if your Spanish is only basic. If you don't know any Spanish at all then platinum membership with built-in translation is probably right for you. As with any other dating site one or more pictures of you is really recommend, and the better you fill in your profile and personal information the likelier you will be contacted by members who match what you are looking for.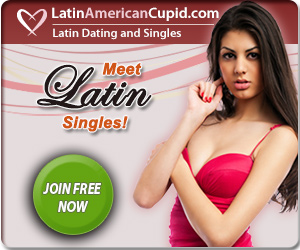 Premium members can be contacted by all members using live chat and messages, and I can assure you that the responses and messages from chicas has been overwhelming for me. The site can be really recommended if you are seeking a date or relationship with a chico or chica from the Spanish speaking world of South America. Should you be looking for a woman or a man from Brazil then you should try brazilcupid.com, the sister site of latinamericancupid.com.
There are two premium memberships available: gold membership starting from $ 10.00 USD per month allows you to contact any member by means of live chat and messages in addition to free for all interest messages. Platinum membership starting from $ 12.50 USD per month besides the extras of gold memberships furthermore includes translating messages into other languages as well as reading and sending video mails. On top of that can platinum members watch video profiles. Payment options are credit card, PayPal and cheque.
In conclusion, latinamericancupid.com is the perfect niche dating site for those seeking a Latina or Latino for fun, friendship and romance. There is simply no better dating site for Latin singles from Argentina, Bolivia, Chile, Colombia, Ecuador, Paraguay, Peru and Uruguay.